Here we all are in a shiny new year. Wishing you and yours a very happy 2015!
There are a number of wonderful crime dramas heading our way in January. Here's a quick round up of four goodies…
Y Gwyll / Hinterland, S4C, 9pm on Thursday 1 January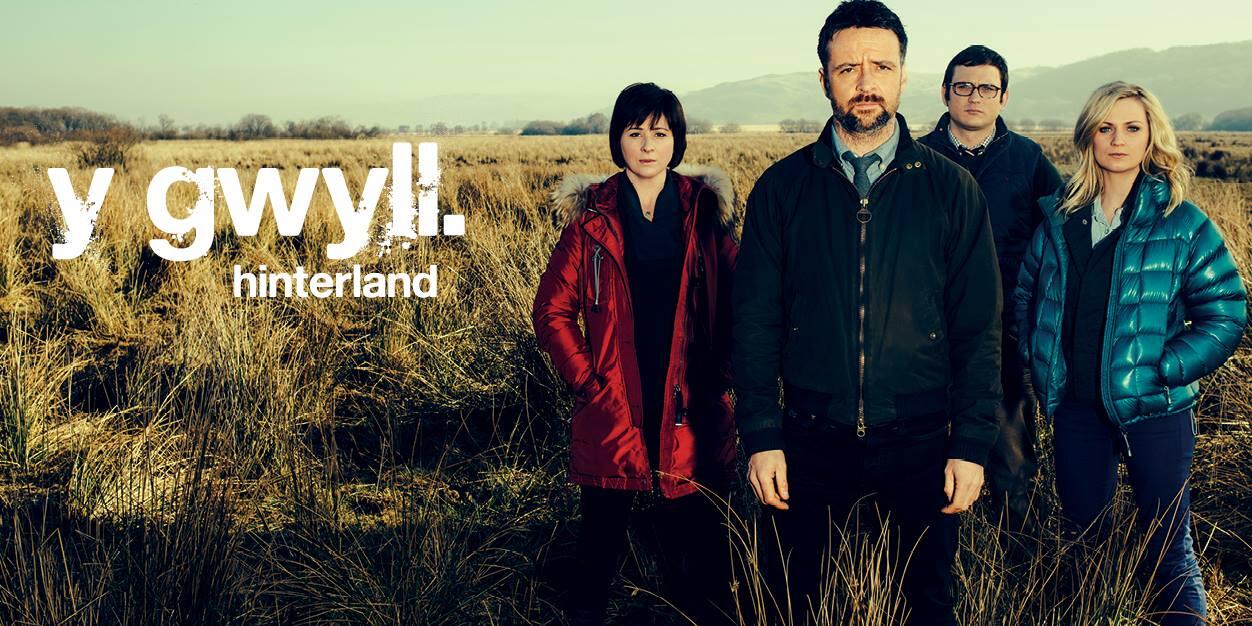 Today sees a special, one-off episode for fans of this bilingual, Welsh-English crime drama. Here's the S4C description >> Troubled hero DCI Mathias returns to the front-line in this brand new episode. Faced with a suspected arson attack, Mathias is drawn into a community riven by old feuds and bitter jealousies. A story of heartbreak and loss, but for Tom Mathias, will it offer a new beginning? <<
Head over to the S4C website for further information (in English), a trailer and details of how to activate subtitles. If you don't have access to S4C, don't worry – you'll be able to access it later via S4C Clic online (the Welsh equivalent of iPlayer). The episode will no doubt also appear on BBC1 in due course. An earlier Mrs. Peabody post on Y Gwyll is available here, and a new series follows later in 2015.
Fortitude, Sky Atlantic, 9pm on Thursday 29 January
There's an increasing amount of buzz about this series in the press. Drawing on Scandi Noir traditions, it features a stellar international cast (Stanley Tucci, Michael Gambon, Sofie Gråbøl, Christopher Eccleston), is set in a mining community in the Arctic Circle and was filmed in Iceland. From where I'm standing, that's an impossible combination to resist.
Sky's description is as follows: >> Fortitude is a place like nowhere else. Although surrounded by the savage beauty of the Arctic landscape, it is one of the safest towns on earth. There has never been a violent crime here. Until now. In such a close-knit community a murder touches everyone and the unsettling, mysterious horror of this crime threatens the future of the town itself.
The local Chief of Police, Sheriff Dan Anderssen (Dormer), has to investigate alongside DCI Morton (Tucci), the detective who has flown into Fortitude so fast that questions are being asked about how much he knew, and when. As these two cops try to make sense of the killing, each finds compelling reasons to mistrust and suspect the other. <<
Further details are available here and there's a preview clip too…
Broadchurch, ITV, Monday 5 January
Alec Hardy (David Tennant) and Ellie Miller (Olivia Coleman) return for the second series of this crime drama set on the Dorset coast. I absolutely loved the first series and am intrigued to see where the storyline goes after the explosive revelations of the final episode.
Spiral, BBC4, 9pm on Saturday 10 January (12 episodes)
The fifth season of this gritty French crime drama will be a welcome addition to BBC4's international crime slot on Saturday evenings. I'll resist providing a description of the first episode in case there are some who've not yet seen the end of season 4 (that includes me), but if you're interested in knowing more, you can head over to the BBC4 website.
Crime Time Preview has a useful round up of further crime dramas (British and international) that are scheduled for 2015. It looks to be a promising year.
Wishing you all a fabulous start to 2015. My January's going to be a bonkers one, trying to juggle a number of different publishing and academic commitments, so I may be posting a little less than usual this month. It's all good though – and I look forward to reporting on a completed project soon 🙂